After overhaul ready for a second life.
After intensive use of your STUDER cylindrical grinding machine, we offer you the option of restoring the original quality of your STUDER machine in the Fritz Studer AG facility with an assembly or complete machine overhaul.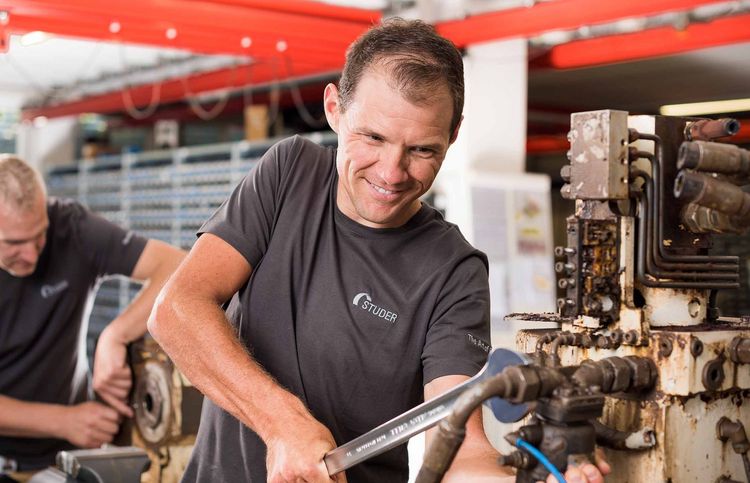 Machine overhaul
STUDER cylindrical grinding machines
Your advantages
Geometry equivalent to original condition
Extended service life of the machine
No re-training of your personnel necessary
Existing tooling can still be used
STUDER benefits
Appraisal by STUDER specialists
Short downtime thanks to STUDER loaner machines
Exclusively STUDER original parts
Reconfigurations possible
Recommissioning with acceptance report
Longstanding experience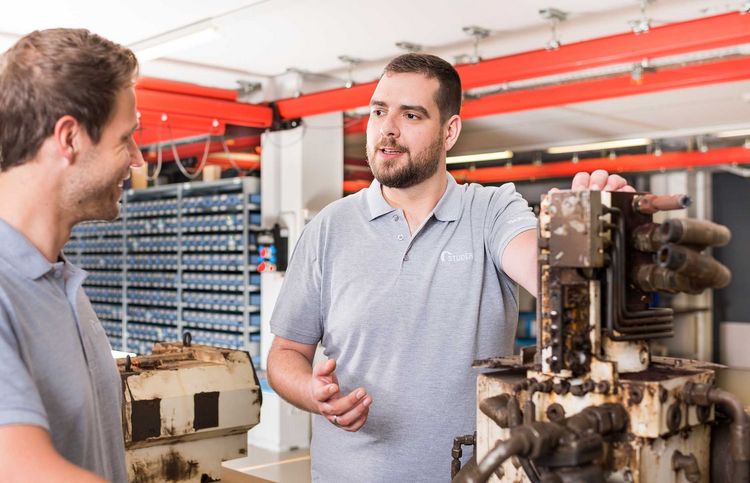 Assembly overhaul
Workhead, wheelhead, tailstock
Your advantages
STUDER loaner assemblies available
Proven, long-established process
You receive your original assembly returned as good as new
Fast turnaround of assembly overhauls
Cost-effective overhaul
STUDER benefits
Short downtime thanks to STUDER loaner assemblies
Warranty on scope of services that have been performed
Original STUDER parts
Longstanding experience
Do your machine a favour and continue grinding on your familiar STUDER machine in the future.
We are happy to answer your questions and are available for a free, non-binding on-site consultation. You will find your personal service contact here or via our hotline +41 33 439 11 11.