WireDress® allows completely new possibilities in grinding with metal bonded CBN and Diamond wheels: Not only does the electro erosive integrated dressing technology save massive downtime, it also enables sintered metal bonds to be dressed with the highest precision in the grinding machine at full wheel speed.
WireDress® Components
Grinding wheels with ultra-hard diamond or CBN cutting materials are used for grinding ceramics, tungsten carbide and hardened steel. In previous grinding processes such grinding wheels often had a resin or ceramic bond. One way of increasing precision and cost effectiveness in these grinding applications is to use grinding wheels with a sintered metal bond. However, their use has previously only been of limited value, as metal bonds can only be dressed to a very limited extent and only have an average cutting ability.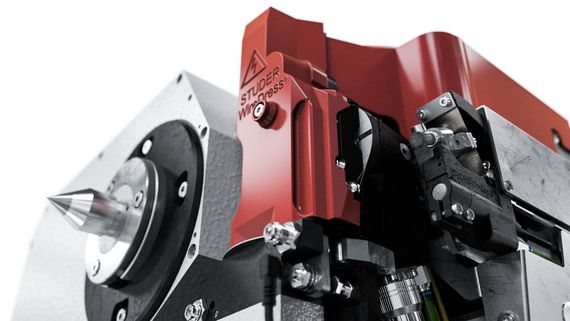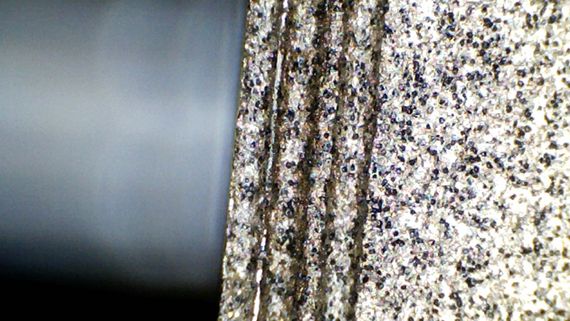 Higher productivity
At least +30% grinding performance
Longer dressing intervals
Maximized free-standing grits > max. cutting ability
Dressing in the grinding machine > higher OEE
Low dressing tool costs
High precision
No wear on the dressing tool
The dresser can be swivelled
Metal bond can be dressed 20% faster
Highest profile precision achievable in μm (40 mill") range
-75% wheel wear with metal bond
-70% workpiece deflection
R internal 0.2mm (0.008") R external 0.05 (0.002") achievable on the workpiece
Simple operation
Full distance between centers can be used
Fully integrated into StuderWIN machine control
Regular grinding oil can be used
Touch dressing can be used
Quick wire coil change without re-setting