Dino, Design Engineer
Dino may not even be 30 yet. But he's already considered one of the old guard at STUDER. His career began in Steffisburg with an apprenticeship in Design, which he supplemented with an additional vocational certification. Dino has been working in Biel for the past four years in Mechanical Design. "I appreciate this agility at the site in Biel", Dino explains. He develops customer-specific assemblies for the internal cylindrical grinders, produces technical clarification documents and provides support in the assembly. Dino says of his work "what I like about working with STUDER is that my ideas actually flow into the designs".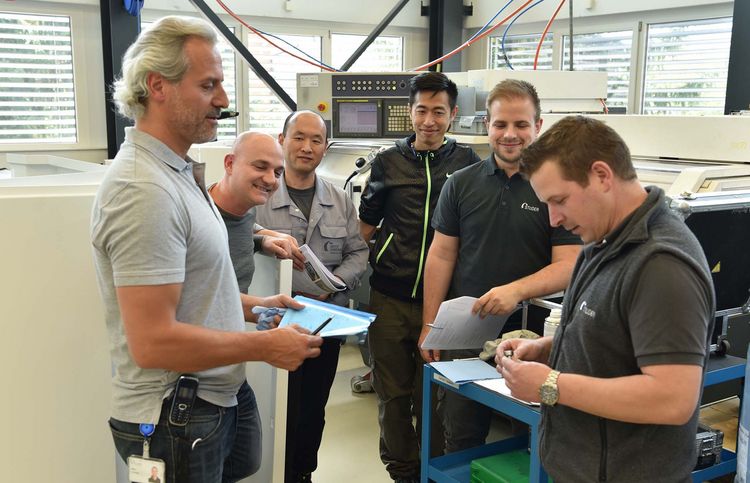 Marc, Instructor
Marc Lobsiger's job brings him in contact with foreign cultures every day. He is responsible at the Service Academy for organizing and planning education and training sessions for United Grinding technicians, international branch offices and for customers. "I gain something every time I meet a person from another country". Marc uses the breaks and joint lunches to get acquainted with and discuss the cultural customs. Being an instructor requires a certain ability to convey concepts and understand what participants already know. The communication and training documents are adapted accordingly to the different cultures. "This is necessary to ensure that the quality of our services is at a uniform level throughout the world".
Walter, Software Engineer
A typical working day? Walter Fabris couldn't say that. "Every day is different, with new challenges, such as working with customers, developing something new or providing support for employees." With 33 years at the company under his belt, he has made a successful career built on his creativity and ability to think visually. One thing that does remain prominently in memory was the development of a thread grinding software: "We were the first company in the world to grind a precision thread using an axis-parallel grinding wheel - and it was my job to write the software for it on the CNC side", Fabris says. "When the software was put into operation, the machine proved so precise that the customer suspected that the measuring machine was defective."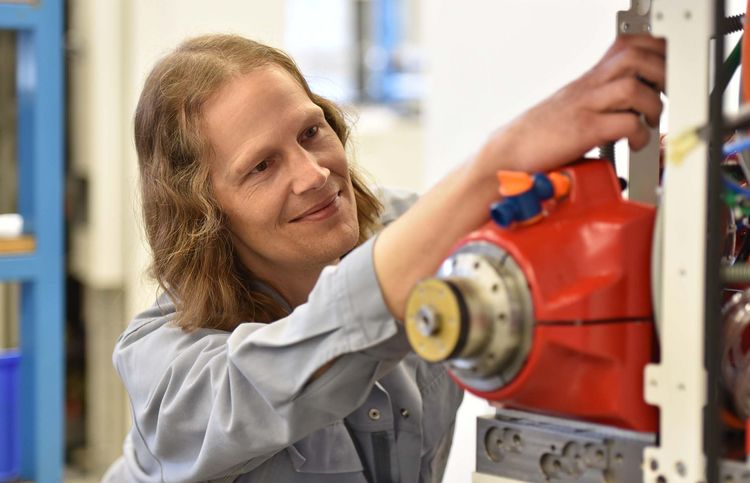 Michael, Polymechanic
Tackling an issue is familiar work for Michael Nussbaum . He's a trained bicycle, motorcycle and automotive mechanic. But he has also spent time working on a farm. At STUDER, he mainly works on wheelheads for the S121, S131, S141 and S151. It takes seven working days to build up a complete wheelhead. "I've been building the wheelhead for the internal grinding lines since the very first prototypes. In the meantime I have worked on over 100 wheelheads. I can really say that I am a real specialist in this area", Michael explains. Michael gets the energy for his work on the Lake of Thun or from the home-style cooking, which he likes to make fresh in the evening.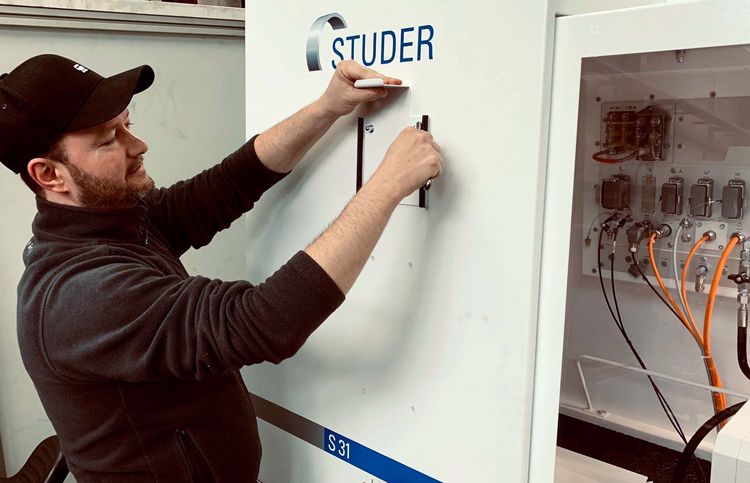 Andreas, Service Technician
Deep in the night, somewhere in Manila. Andreas Balint woke up when the driver cried out. The taxi is skidding heavily and only barely can the driver make it to a secure shelter. Driver and passenger spent five hours waiting out a supertyphoon. That's the kind of thing that happens on the way to a customer in October. Fortunately, most of Andreas's work isn't so dangerous. He works in Customer Care. Andreas puts customers' machines into operation, performs maintenance and optimizes their processes. "I am underway a lot and love having no idea what I'll be up to the next day." He knows the internal cylindrical grinding machines now inside out - no surpride, as he was involved in the development of the series from the start.
Sibylle, In-House Sales
Mother, farmer, equestrian and STUDER employee for 19 years. That's Sibylle Schlapbach. She is a key cog in the in-house sales team, knows the company inside and out and appreciates the varied work. "I love to go to trade fairs and break out of the daily office routine. In general, the flexible working time are a big help to me as a young mother". Sibylle has also spend a decade serving as vocational trainer. She gets to know each apprentice personally, helping them find the right learning tempo and ensuring that they've all mastered the curriculum by the end of the six months - no easy task!