WorldSkills 2019 – Fritz Studer AG apprentice wins the bronze medal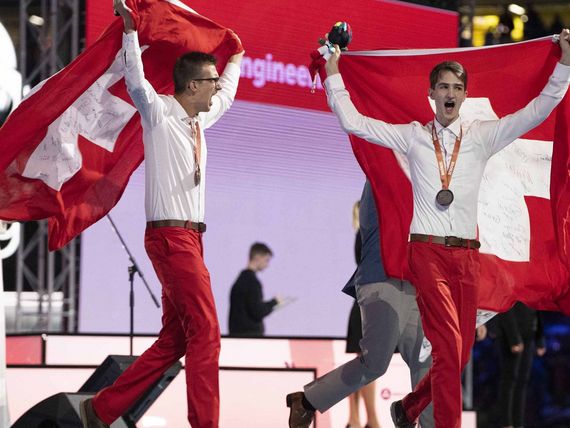 Josia Langhart, Automation Engineer (EFZ), won the Bronze Medal at the WorldSkills Championships from 23 - 26 August in Kazan (Russia)! He and his team partner, Raphael Furrer from AZM (Education Center in Central Switzerland), received the third highest possible award in the category of mechatronics (automation), behind Taiwan and China.
Fritz Studer AG has every reason to be proud of its employee. 18-year old Josia Langhart, who is completing his training at STUDER, took a spot on the podium with his team partner, Raphael Furrer. Both qualified as Swiss champions in 2018 for the 45th WorldSkills Championship and went on to compete against other teams in their category at WorldSkills 2019 in Russia.
After four days of intensive competition, the two lucky bronze medal winners (together with Japan and Brazil) beamed on the podium.
During the competition the young automation engineers had to assemble various modular orders to form a single system with the aid of plans and documentation. While many of their competitors failed due to the time constraints, the duo completed their tasks with flying colors and Swiss precision.
The Swiss apprentices prepared intensively for this competition. They were supported by their employers as well as by SWISSMEM and the SwissSkills Foundation. The Foundation not only coordinates the Swiss Championships and participation in the WorldSkills Championships, but prepares the young people for the competitions to a high professional standard in seminars and camps, as well as providing them with support in-situ.